Key events
Ukraine successes have 'significant implications' for Russian operation, says UK
The success of Ukrainian forces in pushing Russian troops out of the Kharkiv region "have significant implications for Russia's overall operational design", according to the UK Ministry of Defence, and for the morale of its soldiers on the ground.
"The majority of the force in Ukraine is highly likely being forced to prioritise emergency defensive actions," it said in a Twitter post on Monday morning.
"The already limited trust deployed troops have in Russia's senior military leadership is likely to deteriorate further."
Russia has likely ordered the withdrawal of its troops from the whole of the occupied Kharkiv oblast region west of the Oskil river, according to the UK Ministry of Defence.
British military intelligence said in a Twitter post on Monday morning that "isolated pockets of resistance remain in this sector, but since Wednesday, Ukraine has recaptured territory at least twice the size of Greater London".
In the south of Ukraine, near Kherson, the MoD says Russia could be struggling to bring sufficient reserves forward across the Dnipro river to the front line on the west bank of the river. "An improvised floating bridge Russia started over two weeks ago remains incomplete," the MoD says. "Ukrainian long-range artillery is now probably hitting crossings of the Dnipro so frequently that Russia cannot carry out repairs to damaged road bridges."
'Do you still think that you can scare us?' Zelenskiy asks Russia
Volodymyr Zelenskiy has delivered a fierce response to Russian attacks on the Kharkiv region.
In a nightly message on Telegram, the Ukrainian president said that although the Kremlin was trying to deprive his people of "gas, light, water and food", it would not succeed in defeating them.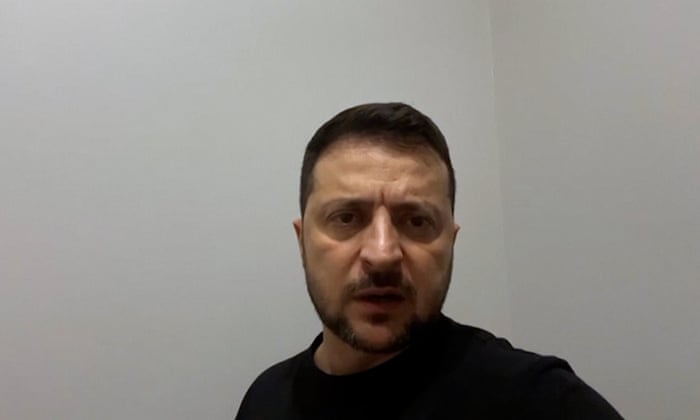 "Do you still think that you can scare us, break us, make us make concessions?" he asks in a stirring polemic that is worth posting in full:
Even through the impenetrable darkness, Ukraine and the civilized world clearly see these terrorist acts.
Deliberate and cynical missile strikes on civilian critical infrastructure. No military facilities. Kharkiv and Donetsk regions were cut off. In Zaporizhia, Dnipropetrovsk, and Sumy there are partial problems with power supply.
Do you still think that we are "one people"?

Do you still think that you can scare us, break us, make us make concessions?

You really did not understand anything?

Don't understand who we are? What are we for? What are we talking about?

Read my lips:

Without gas or without you? without you

Without light or without you? without you

Without water or without you? without you

Without food or without you? without you

Cold, hunger, darkness and thirst are not as scary and deadly for us as your "friendship and brotherhood".

But history will put everything in its place. And we will be with gas, light, water and food.. and WITHOUT you!
Western governments are mobilising their arms manufacturers to ramp up production and replenish stockpiles heavily diminished by supplying Ukraine's six-month-old battle against Russia's invasion, according to Agence-France Presse.
US defence secretary, Lloyd Austin, is organising a meeting of senior national armaments directors from allied countries to make long-term plans for supplying Ukraine and rebuilding their own arms reserves.
"They will discuss how our defence industrial bases can best equip Ukraine's future forces with the capabilities that they need," he said at a meeting at Ramstein Air Force Base in Germany of the Ukraine Contact Group, 50 countries currently supporting the war effort.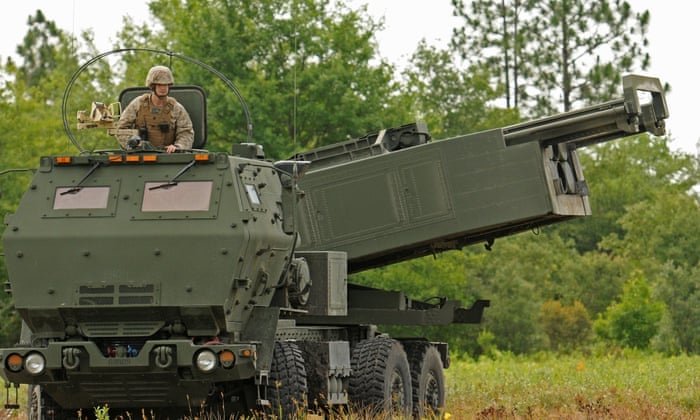 Pentagon's arms acquisition chief, Bill LaPlante, said the meeting would take place in Brussels on September 28. The goal was to determine "how we can continue to work together to ramp up production of key capabilities and resolve supply chain issues and increase interoperability and interchangeability of our systems" LaPlante told reporters at the Pentagon.
Nato has provided millions of dollars worth of military supplies to Ukraine since the beginning of the conflict, including Himars mobile missile systems.
The United States has pledged $15.2bn worth of weaponry, including Javelin anti-tank missiles, artillery and ammunition compatible with Nato weaponry.
European Union countries agreed in July to spend another €500m (£425m) to supply arms to Ukraine, taking the bloc's security support to €2.5bn since February.
Britain has has committed to spending more than a £1bn on arming Ukraine.
Hello, I'm Martin Farrer and I will be bringing you updates on the war in Ukraine for the next hour or so.
The main development is the aftermath of Ukraine's swift counteroffensive in the Kharkiv region which has seen it reclaim at least 3,000 square kms of territory east of the city.
Russia, which has not commented on the losses, responded by launching 11 cruise missiles against the Kharkiv and Donetsk regions.
Ukrainian president, Volodymyr Zelenskiy, has accused Russia of "terrorist" attacks on infrastructure targets in Kharkiv, the country's second city. The attacks came hours after Ukrainian forces reclaimed thousands of square miles of territory east of the city as Russian forces abandoned their positions in the face of a counteroffensive. Zelenskiy said in a message on Telegram on Sunday night that "Ukraine and the civilized world clearly see these terrorist acts" and that Russia was trying to deprive his people of "gas, light, water and food". He added that Ukraine would prevail and appeared to address the Russian leadership saying: "Do you still think that you can scare us?"
Russian forces launched a total of 11 missiles against eastern Ukraine, the Ukrainian Air Force announced in a tweet on Sunday night, causing a total blackout in the Kharkiv and Donetsk regions, and partial blackouts in the Zaporizhzhia, Dnipropetrovsk and Sumy regions. Mykhailo Podolyak, an adviser to Ukraine's president, said Kharkiv*s CHPP-5 electricity station – one of the largest in Ukraine – had been hit. Kyrylo Tymoshenko, the deputy head of the president's office, said later that power had been restored in some regions.
The US ambassador to Ukraine, Bridget Brink, also denounced Russia's strikes on the power and water facilities. "Russia's apparent response to Ukraine liberating cities and villages in the east: sending missiles to attempt to destroy critical civilian infrastructure," Brink tweeted.
The general commanding Russia's western army group has been sacked in the wake of the retreat in the Kharkiv region, according to Ukrainian military intelligence. It reported on its Telegram channel that Gen Roman Berdnikov has been replaced after only 17 days in his post, the GUR said.
Moscow's leadership has remained silent on the defeats in Ukraine, with neither President Vladimir Putin or his defence minister, Sergei Shoigu, making any comment as of midday on Sunday. However, its defence ministry said on Telegram that its forces in the Kharkiv region had "inflicted defeat on" Ukrainian units in Pristin, Boldyrevka, Sinikha, Beloe, Komarovka, Gorokhovatka, Kupyansk, Senkovo ​​and Podvysokoye of the Kharkov region.
A Russian nationalist militant and former FSB officer who helped launch a 2014 war in Ukraine's eastern Donbas region compared the collapse of one of the conflict's principal frontlines to a catastrophic defeat in the Russo-Japanese war which triggered Russia's 1905 Revolution. Igor Girkin said it was like the 1905 Battle of Mukden, which ended took place two days after the revolution started.
Ukraine on Sunday shut down the last operating reactor at Europe's biggest nuclear power plant to guard against a catastrophe as fighting rages nearby.
Russia and Ukraine accuse each other of shelling around the Russian-held Zaporizhzhia plant, risking a release of radiation. The International Atomic Energy Agency said a backup power line to the plant had been restored, providing the external electricity it needed to carry out the shutdown while defending against the risk of a meltdown.
French President Emmanuel Macron told Putin in a phone call on Sunday the plant's occupation by Russian troops is the reason why its security is compromised, the French presidency said. Putin blamed Ukrainian forces, according to a Kremlin statement.