Key events
19th over: England 108-0 (Crawley 60, Lees 39) Target 130. Another edge! In fairness, Keegan Petersen is not a tall man and he did put his hand up at third slip but the ball doesn't hit his mit and runs away for four. If he was the height of the fella bowling from my Vauxhall End, Marco Jansen, he would have been in business. In saying that, it was Jansen who put Lees down – a most straightforward chance at fourth slip – from the first ball of this chase. If England are one down first ball hunting 130, well, it might be a different morning. Instead, we drift the natural conclusion – a leg bye puts Crawley back on strike for the final ball of the over and he leave it alone.
"Thanks as ever for the OBO coverage." My pleasure, Stephen Connor. "Regarding the future of cricket – As the IPL inevitably expands I wonder when teams will start demanding exclusivity for players as happens with football? So e.g. Liam Livingstone would only play for Punjab and England. At least then at least the other tournaments would know where they stand. They could continue as the franchise circuit and act as salary add-ons for non-IPL, state/county contracted players."
It's already happening, Stephen. I mentioned Will Smeed earlier. Well, consider Dewald Brevis, the 'Baby AB'. During the white-ball component of this South African tour he was in England… taking part in a Mumbai Indians development tour.
18th over: England 103-0 (Crawley 60, Lees 35) Target 130. A run from the first ball, Crawley clipping away to the man at fine leg just around from my OBO position. Lees follows suit, square driving for a couple from his first ball, collected by the sweeper racing around from deep third. And that's the 100 partnership, England's fastest for the first wicket. Did I hear that correctly from Andy Zaltzman on TMS? I think I did. On dear, another dropped catch behind the wicket for South Africa with Verreynne putting Lees down. It was moving prodigously after kissing the edge but the wicketkeeper really should have taken that. That is, Zaltz notes, South Africa's third drop in 14 balls after a couple in the penultimate over last night. All happening, then.
Speaking of TMS, I went on a stats splurge with Daniel Norcross on The Final Word podcast last night summing up just how bad the batting has been in this Test/series.
Zak Crawley to face, resuming on 57 from 44 balls. Rabada has the ball at the Pavilion end. Play!
The bell rings at The Oval. Free entry here today, of course. I'm not good at estimating the size of crowds when not at the MCG but I reckon there are somewhere between 5000-10,000 who've rocked up for South Africa's ten wickets. Or England's 33 runs. Jerusalem time. Ever wondered why they play it? In 2016, found out.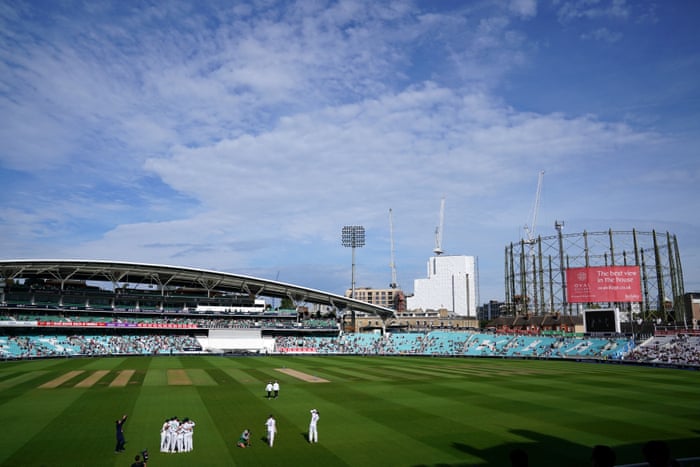 "Thanks for your commentary – always entertaining." Thank you, Simon Campbell – a pleasure, as ever. "I wonder if we could combine this test squad with the one day and split out the T20s. May provide better balance and One Day's could be tagged onto a test tour. That is before they inevitably dwindle. I was at T'Oval on Saturday and it was magnificent.Have a great break."
How interesting that we now think of Tests and ODI to now be far more natural bedfellows rather than tacking a T20i on the back of an ODI series, as it was until about five years ago. And if you thought a lot changed in the last five years…
As for a break, well, not to much. A huuuuge couple of weeks to end the season. Personally, I'll be on the telly box for the England/India Women ODIs and doing the Surrey stream back here next week as they try and win the comp against Yorkshire. Then the Rachael Heyhoe Flint Trophy back at Lord's. Soon after that, to Australia for the World Cup and a few Tests there before Christmas, then back here to London ahead of our second baby! Let's see if I can be scheduled on an OBO on the day they arrive, as it was on Valentine's Day in 2020 when Tim de Lisle kindly stepped up!
A nice upbeat note from Simon Law. "A big thank you to KMS (Keys, McCullum and Stokes) and the whole Eng setup for their beautiful, bright, fearless approach to the 5 day game. Long may they prosper!!" Well said.
And Gary Naylor is with us too – he was sat next to me in The Oval outside press tribunes – the best place in the world to watch cricket – over the last couple of days. He's jumped across the river this morning to watch the champo. You can follow that too, by the way, well after this Test wraps up. Tanya Aldred is on the tools.
Back to Gary: "I found one or your fellow Australians best summed up Ben Stokes' captaincy yesterday." This is where Frankie Valli takes over:
'We take the pressure, and we throw away
Conventionality belongs to yesterday
There is a chance that we can make it so far
We start believing now that we can be who we are'
"I think the summer revolution has been interesting," begins Ali Gordon. "Essentially, it's the same squad. I can recall Root, while still captain, saying we're not far away with this group of players. Turns out he was right. They just required managing in a different way. I never understood the decision to drop Anderson & Broad fir the tour of the West Indies. That was a low point for me. Players looked miserable; the cricket ranged from antsy to ugly to embarrassing. I'm full of admiration for how Root has just cracked on with what he does best, batting. And whilst I'm still not convinced by our openers you can see tremendous progress. Add Jofra Archer to the squad, develop a world class spinner in Leach or (a.n.other)and this is a daunting squad. The future feels very exciting."
Part of the fascination in all this to me is that, as you say, it's broadly the same crew of cricketers. As Anderson has said a number of times though, it feels so different in the dressing room that it might as well be another sport. Given all he's seen across two decades, that feels noteworthy. But I disagree on Jimmy/Broad and the West Indies. Or, rathter, privately I suspect they wouldn't now mind how it all played out. That trip might've ended them. Instead, across the summer, Broad finishes up with 29 wickets at 27 and the old man of world cricket took 27 at 17.6. As you do, lads.
"Hi Adam, keep up the good work on the OBO!" I probably didn't need to keep in the second half of that sentence but it's the final day of school, what ya gonna do? Hello CJ on twitter, and thanks. "What do we feel is in the 'in-tray' for Baz and Ben? I'd like to think we should always be looking to improve; a bit of extra pace? the spinner? opening bat?"
Having spent a month in Pakistan with Australia's Test tour there earlier this year, I've seen up close the concrete surfaces that are certain to await them in Rawalpindi, Karachi and Multan. Due to its proximity to India, the lazy assumption is that pitches there will rag. From what I've seen, they don't. You play multiple spinners to control tempo and play on batters' patience. What's lethal is movement with the old ball – reverse swing. To bowl that, as a rule, you need to be an absolute master (James Anderson) or enjoy express pace (someone like Mitchell Starc). It's a grind.
So in the very short term, given England's next assignment, I think they need to get their selection bang-on for Pakistan with a high degree of difficulty given they aren't going to have Jofra Archer or Olly Stone. There's an outside chance Mark Wood gets through the T20 run well enough to play there but you couldn't bank on it.
My smokey for that trip is Tom Helm. Gets generous movement with the old ball and looks (to the naked eye) a yard quicker than most of when you see in county cricket. He'll have a chance to prove the latter point in Pakistan on the T20 trip.
Right, I'm in at The Oval now. Cloudly but lovely, would be perfect for a chase of 200ish on the final day, which is how it looked at lunch on Sunday before South Africa lost 6/77 in the middle stanza. There are many stats from this series, which I'll run through as we go, but the fact that there were only two innings over 200 throughout speaks to the extent the ball has dominated middling batting lineups.
"Good Evening from Brisbane," writes Phil Withall. Hello to you. "The financial impact of the various T20 competitions cannot be ignored. A cricketers career is a finite thing, who could blame them for securing their financial future."
There's a lot to this and I don't want to start in an overly effusive/chippy manner on here today. But consider the lot of Will Smeed. Will it ever be in his interests to accept a national contract, which will deny him the chance to earn life-changing sums of money without any restraint? I suspect not. So the real question becomes how the ECB (and how most boards) find a way to still tap into the talent coming through when it matters most, acknowleding they won't be available often.
Remember that this has already started for South Africa with a number of their biggest stars, including Kagiso Rabada, picking the IPL over a home Test series against Bangladesh just a few months ago. This is the world we're moving into.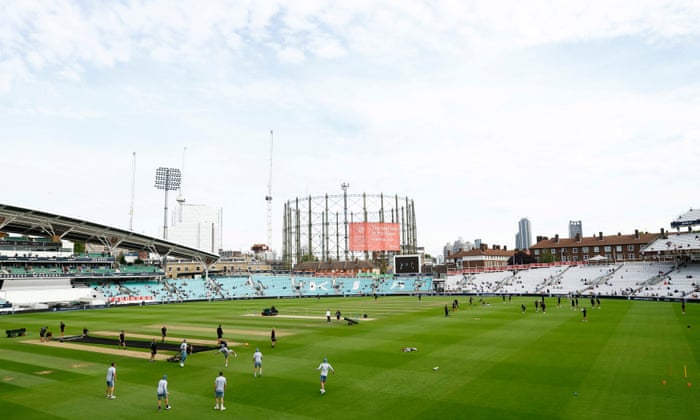 Preamble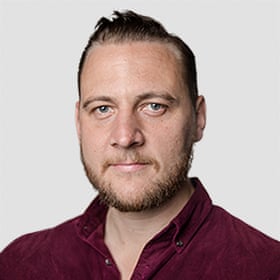 Adam Collins
Four months ago, it looked like England's men had an awful summer ahead of them. Over the winter, their thrashing in Australia was the worst in a bad bunch over the last 20 years. In the Caribbean, after a mini-reboot, it was little better. Joe Root said enough. There was no coach, let alone assistants. Off the field, the chief executive was a lame duck (and would subsequently step down) and there hadn't been a chair since the previous summer. No high-performance boss. No selectors. Every genuine fast bowler injured. No batter averaging 40 since Root's debut a decade earlier.
New Zealand were first up, who had hammered England when they were in town during the previous summer before going on to win the World Test Championship final, also in this country, against India. A couple of changes since they lifted that trophy but essentially the same team. Then India, to complete their strange series, returning with the same bowling lineup that ruined England routinely in 2021. Then South Africa, a Test team quietly on the rise under Dean Elgar with a fast bowling group who looked born to play on sporting surfaces. The whole thing was so grim.
As the county season started, at the peak of all this flux and still a couple of months away from the Tests, I advanced the view that, given all of the above, the best move would be for Stuart Broad and James Anderson to take over as caretaker skippers of sorts. The argument ran that given they were likely to be smashed, don't ruin the next captain and let this be one of the veterans' parting gifts – help England get through without having their pants pulled down quite so embarrassingly.
Well, we know what happens next. A series of inspired appointments, from Rob Key to Brendon McCullum to Ben Stokes, all in the space of a couple of weeks in May. Days leter, they started their staggering run of four successful chases in a row, all record-breaking in their own ways. And this morning here at The Oval, within about 20 minutes of resumption on this third/fifth morning, they will finish the season having won six of seven in emphatic fashion. There's probably a book in it.
So that's where we'll begin our conversation in the time that we have together on the final day of the Test summer. Of course, there's shade as well as light – there's an argument that this is the least competitive series, in terms of balance between bat and ball, we've ever witnessed between bigger nations. This isn't good, nor is it that South Africa doesn't return to England through the entirety of the next Future Tours Programme period. The fears for their medium-term Test future, acknowledging the extent to which they are about to be influenced/funded by IPL owners, isn't without justification. Anyway, let's crack on while we can. Drop me a line or a tweet.